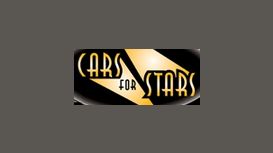 Cars for Stars (Peterborough) is a local company providing limousine hire services in Peterborough and the surrounding area under licence for Cars for Stars Limited. Through this licensing arrangement, Cars for Stars Limited can provide a national service with local representation and knowledge. Clearly of equal importance is the fact that the business is run by an independent operator with intimate local knowledge who has the ability and autonomy to provide a personal service without the limitations often imposed by remote managers. This type of arrangement ensures that the customer receives the best of both worlds!
We are proud of the fact that our customers receive the benefit of a seamless service whilst taking comfort that they are dealing with one part a large network with all the attendant benefits. By utilising a network of this type, with notice, it is often possible to provide our customers with virtually any limousine to suit the occasion.
---
Reviews and Ratings
We do not have any reviews about Limousine Hire Peterborough available right now.