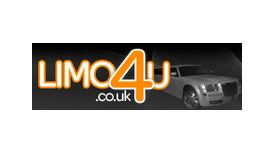 Limo-4-U, situated in Peterborough has been established for many years. Limo-4-U is an exclusive company which offers Stretched American Limousines such as Millenniums, Range Rover Limo, Pink Limos and also Baby Bentley Limo. Limo-4-U also offer executive car travel such as Bentleys, S Class Mercedes and many more cars to choose from, for those special occasions. Limo-4-U cater for, Executive Cars and Wedding Cars too. Limo-4-U, East Anglia Executive chauffeurs, and Airport Express chauffeurs guarantee you a prestigious service, courteous manner and a journey you won't forget.
The unique bond we form with each and every one of our clients, ensure you style, comfort and a luxurious time. Our sister company, Dйcor My Day is a UK based venue styling and planning company. With our elite range of products and services, ranging from centrepieces to chair covers, we guarantee you a show stopping event. To contact Limo-4-U please feel free to contact our office on 01733 563 782 or 07860 628 066.
---
Reviews and Ratings
We do not have any reviews about Limo-4-U available right now.